MULTI-FILE UPLOAD INSTRUCTIONS:
At this time, Multi-File upload does not work with Netscape 6.
Requires: Internet Explorer 3.02 or higher or Netscape Navigator 4.0 or higher

Upon entering your account area, you will be presented with the following options:
Select the Multi-File Upload option
File Uploads
Upload files from your hard drive directly to any directory on your web site.
[Standard Upload]
[Multi-File Upload] SELECT THIS ONE

Once loaded, you will be presented with a security warning screen.
This is normal, and is presented because of the Javascript used to upload your files.
You will want to: 1. Check the Always Trust Box, 2. Select Yes. You will no longer be
presented with this screen again.
First, select the directory you'd like to upload your files to, if you would like
to create a directory, please visit the normal file manager to create one.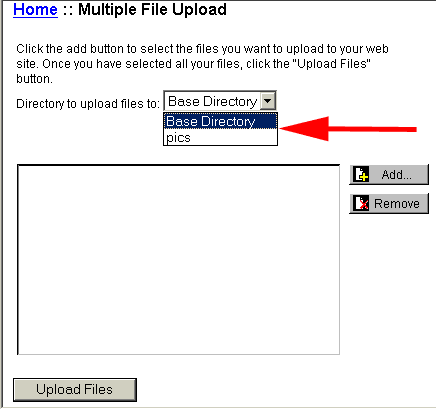 Second, to add files to your account, click the Add Button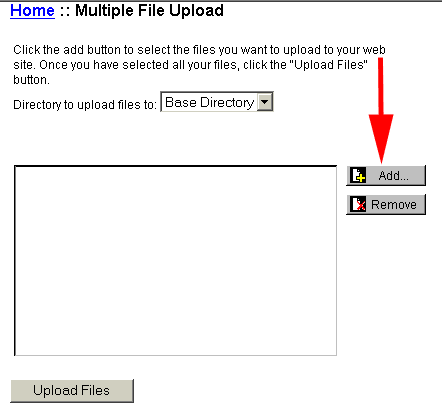 Third, you will be presented with a listing of your local files/drives,
select the file(s) you would like to upload, by clicking each one. To select
a list, click the first file, hold down the SHIFT button, then select the last file.
To select random files, hold down the CTRL button, and select each file, then OK.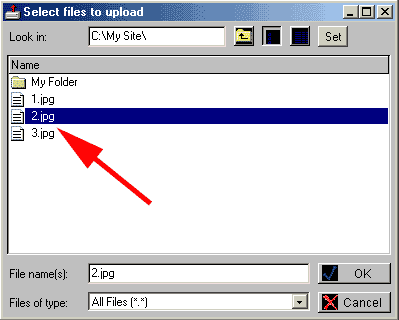 OR, to select a directory, and all files in it, just click the folder, and OK.
(all of the files in all of the folders within that folder will be uploaded,
but NO new folders will be created, these file will go in the directory
you selected earlier)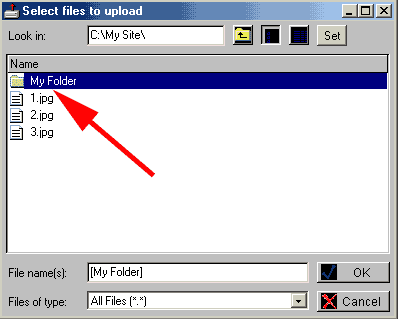 FINISH! Now all you have to do is click the upload files button. You
will be presented with a confirmation pop-up that will ask you if you are sure,
if so, select Upload. You will notice a status window that will appear
showing you the status of your upload. Your files will then be inserted into
your account, wasn't that easy?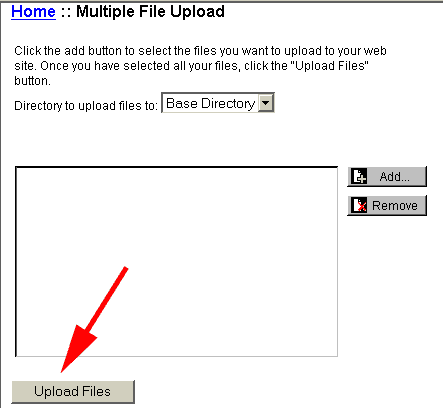 This page, and images are (c)2001-2002 JMS Internet, Inc.
May not be reproduced without written permission.