While I was working as a lab assistant, I had this huge crush on this janitor. His name is mike and his huge tanned muscled body showed through his tight shirt. MMM.. I know i will get to play with him the minute I saw him. The day finally came when both of us had to do the grave yard shift. I was feeling bored and decided to go surfing on the net.

Images of guys fucking a girl popped on the screen as I entered a hardcore site. MMMM...This made me really horny Mike was right across me fixing some broken lights. "hey mike....I have something to show ya....I unbuttoned my shirt and flashed my tanned 40b mounts. "whoa..careful young lady..this is not the right place to show me beutiful tits" "Do you know any other place? "Yes I do" Mike grabbed my hands and led me to the janitor room. It was really small and dirty. The atmosphere of the room somehow made me even more horny. Knowing that we are about to fuck in a room in a building filled with people outside, not knowing that there are two horny naked bodies engaging in explicit beastly sex. I kneeled down and slid my hand feeling for his now grown phallus. I quickly wrapped my hands around it and started sucking on it.

. Mike carresed my breast while I worked on his shiny cock. "OOH...slow down.. Iam about to burst Natalia! Mike slid his hands around my hips..lifted me up and layed me on his work desk. I parted my legs....."Lick me first!" "Gladly"

His toungue slid down my hot pussy like a gentle worm. The warm pink flesh tickled my clit. AAAAhhh...I gasped as he brushes his face on my wet cunt. "oooh...ram your hot rod in me" His hardened manhood thrusted and hit me hard.His rough hands played with my hard nipples. Every deep thrusts sent me into a vortex of ecstasy. "Fuck My ass!" The shiny wet head probes deeply and slowly into my tight ass.

WHoa....he groans..."what a tight little ass, you ve got there" Mike started thrusting in and out...like a wild beast. I went on all fours. He grabbed my long silky hair and started hitting my ass. My bum went red and wobbled with every hit.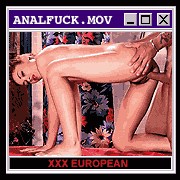 Oh..yess..yess..I shouted. A surge of electric waves shot through my body. AGGGHH...whoaaa...fuck you bitch!!! Here I cummmmm" Mike exploded. He filled my ass with white foamy cum and quickly draw to quench my thirst....He tasted sweet and hot! MMMM...the best grave yard shift I everhad in my life!



FREE SEX E-CARDS HERE