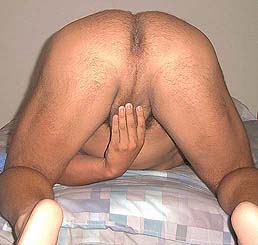 During the week, I am a mild-mannered San Jose technical writer. But at other times, I love to show my body off. No, it isn't the best body around. But people seem to get off on it and it is an erotic experience for me. I like the idea of other people (men and women) seeing my nakedness.
Here are my stats: I am 5'11" tall, 32 years-old, currently about 220 pounds (I would like to lose about 10 of it), and pretty tan. I am a fairly devote nudist (see my page on San Gregorio Beach FAQ page) and try to get out to the local nude beaches pretty regularly. I'm also very masculine (no one would ever guess that I'm bi). I have a 48 chest, 35 waist, and 17 inch arms.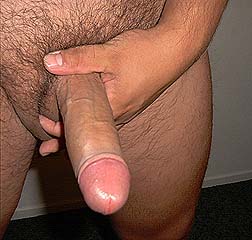 Others might consider me "bisexual". That's fine. I'm not that big into labels myself. I'm not romantically attracted to men; I just like to have sex with them once-in-awhile. I still love women a lot and if I had to choose, it's a no brainer: I'll take women first.
I'm pretty open-minded sexually speaking. I like both bottom and top, but which I want at any given time depends on my mood. I love to fuck/be fucked, rim/be rimmed, 69, j/o, and everything in between. Ideally, I would like to get together with MF couples; but I'm open to considering any situation (except barebacking).
I have other pics to trade, both g-rated and harder.
Thanks and I'll see ya around (click here to e-mail me).