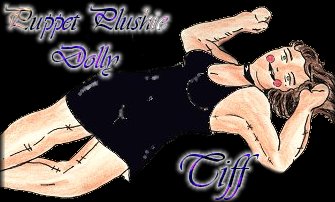 ---
Welcome to my site. The main goal of the site is to provide normally hard to find images for statuephiles.
Statuephile--
Those who enjoy the erotic depiction of women being frozen like statues.
This tends to include robots, mannequins, puppets, plushies.
There will, of course, be other things. I'm hoping to work on a section for 'messy', such as oils, body painting, not to mention whatever else can be smeared on the human body.
There are things in here that I have edited myself in trying to keep up with the whole 'encased in gold/stone/what have you'. I just have free time and a photo editor. Also, there might be a few drawings here and there by people known personally to me.
This is a work in progress, so bear with me. Aside from that, enjoy!
-- Puppet Plushie Dolly Tiff
If you have suggestions or comments, visit the Guest book or E-mail me
FREE SEX E-CARDS HERE