Thailand sex and the beauty of nude Thai girls
This portal is dedicated to the natural beauty of Thai women, we make available a huge selection of uncensored photos of nude Thai girl, neutral information about Thailand sex and the many a gogo bar girls from Bangkok or Pattaya who act as intermediaries between cultures at a very personal and intimate level. This site turns to people who love freedom, beauty, erotic, sex and Thailand, and tries to adjust in provocative manner prejudices, dishonesty, double standard or simple ignorance.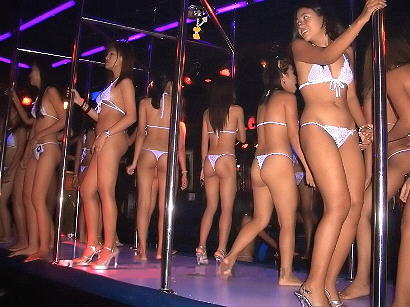 ENTER the world of Thai girls Beauty




An Introduction

There are several key cultural differences between Thailand and the West which confuse the Western males visiting for example Bangkok Patpong bar girls. First, Western men view prostitution as an occupation, while the Thai girls have a more open-ended, fuzzy understanding of attachments that can extend into long-term relationships. Second, Westerners consider love and money as mutually exclusive, whereas the Thai woman and girls find overlap between money and gifts, Thailand bar girl dancing nude at a gogo bar stage view money in the same way they view a gift, not as something having a derogatory connotation. Even gifts are calculated in precise monetary terms. Because of the emphasis on gifts, and the Thai girls skills in making their clients feel special and sexual attractive, it can be argued that the visiting males do not apply their previous concepts of prostitution to the Thai scene. Instead, many foreign males try to rescue the bar girl from her plight, help her recover her dignity. (Perhaps she never lost her dignity. Perhaps her clients lost theirs.) For these foreign men visiting Thai girl prostitutes in Bangkok, Pattaya or Phuket, then, the line between emotional commitment and material commitment becomes blurred, particularly when they find themselves in the hands of an experienced Thailand sex working woman, looking for a way out of the business. After age thirty, with ten or more years of work under their G-strings, Patpong sex bar girls are unlikely to find Thai husbands who would support them, only men who would use their earnings. But they can hope to catch a foreign male who accepts that their immoral practices are for moral reasons, to support their poverty-stricken families. In any case, Thai men are less likely to find these women attractive, since many have darker skin, come from northeastern Thailand and act aggressively. The ugly women of Patpong or Pattaya would not fit Thai men's image of beautiful Thai women. Here, as in the beauty contests, Bangkok sets the standards, and rejects the standards of beauty indigenous to the periphery.

Thai analysts have recognized the importance of Buddhism as part of the ideological context in which Thai prostitution thrives. Indeed some blame this religion for tolerating an immoral vocation or even encouraging it because monks accept gifts from women engaged in Thailand sex business. Buddhism does not irrevocably damn Bangkok escort girls or Pattaya girl nude gogo dancing or whatever doing as evil beings, and under conditions of poverty, a profession like whore is chosen rationally, and is therefore both legal and tolerated in Thai society. Adult prostitution as a freely chosen vocation is neutral according to Buddhist social ethics: the evil is the poverty. It is the Thai state and not the Sangha that has created conditions driving rural and urban women into prostitution.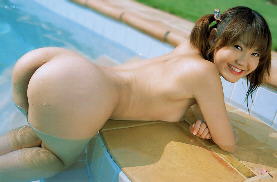 Get a Thai darling here / Visit a first class etablissment here
Women in Thai society:
Although the logic of Buddhism relegates girls and women to a subordinate position, women in Thailand have considerable influence. In the rural North and Northeast, land is usually inherited by the female members of a household, and husbands reside with their wives. It is common to find the wife controlling the finances in a family, determining where and how much fertilizer to buy, and even giving her husband an allowance. This has been noted for centuries: in 1433 the Chinese Muslim traveller Ma Huan recorded: It is their (Siamese) custom that all affairs are managed by their wives, all trading transactions great and small. Although in public the role of the man is accentuated, in private, equality of the sexes or the reverse is more usually the case. In the fields, ploughing is usually done by men, but other tasks are equally shared, and often women and girls do more than their fair share.
This contrast between the overt position of women and girls in Thai society, and their underlying role is a recurring theme. At one level, it appears that the cause of women's liberation has not proceeded very far: minor wives (mia noi) are still common, and while a man can divorce his wife on grounds of adultery, a woman cannot divorce her husband. Prostitution is illegal, but only the prostitute, not her client, is interpreted as breaking the law. Yet, female traders and businesswomen are well represented, indeed there are thought to be more female than male traders. Their influential role in private enterprise is partly because they are still largely excluded from high office in the public sector and as a result, ambitious girls are forced to enter the private sector.
© 2005/2006 Bangkok Nightlife Thailand , All Rights Reserved.
FREE SEX E-CARDS HERE