Hi I'm Kimbi and this is my ad  I'm the first to advertise here on Sex world mainly because I'm the Webmaster .My interests are sex, sex and more sex any kind! Threesomes, lesbian encounters, you name it I'm into it.   My goal is to get as many like-minded people together as I can and have some fun doing it.     

Hi I'm spiceb 
You can reach me at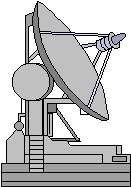 --------------------
 I'm a indain gay guy from South Africa,Johannesburg.i live alone in Melville. 31y/o ,a bottom guy so that means i love getting my ass fucked hard and love to suck a huge rock hard cock. you must be aged 33/40 only. top gwm maturity and professional as well.