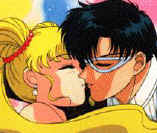 Jaime's Love Life (or lack thereof)
September 13
WHY IS EVERYTHING SO SCREWED UP?? WHY??? WHY??
OK, so maybe its kind of cool like this. I don't think I'm fucking with anyone's head (for once), things are just organically insane. Or else its just that I don't have to deal with it to the extent that the other person does. Either way, works for me. I can just kind of lie back and bask in the insanity whenever he decides to deal with it.
Yeah, there's a lot of confusion involved, but for some reason this particular thing, whatever it may become, appeals to me a whole lot. That's about all I can make out of it.
September 14
Hmm. Have I mentioned rejection feels GOoD?
Enter Jaime's page on climbing a tower and shooting everyone full of pretty little holes
------------------------
I didn't mean to treat you so bad
Please don't take it so personal
I didn't mean to make you so sad
You just happened to be there, that's all.
--- Bob Dylan
Ok, now its time to play a new game. Its called, getting more general.
I think my biggest fears romantically are being loved but not understood, and being understood but not loved.
I'm not sure whether my history tells me that I'm naive or masochistic. I'm guessing naive, I'm still a pretty innocent person.
You're not my Yoko Ono
--- Lisa Germano
Inevitably, the categories of my web diary are overlaping, so I'll try to include links, but if I don't, check out the bottoms of old categories because I do add to them

It's hard being here right now. I think the reason I want something perfect romantically so badly at the moment, is first, to give me something to go to for security and stability, and second, because I'm so indifferent and in motion right now I would love to have something intense in my life.

Sept 26
MUST.... FUCK.....mUSt ..... FuUCk.... I NEED TO BREED BREED BREED BREED BREED

September 27
diI haven't mentioned it, but I've been in this wierd but cool period where I had this internal feeling of being incredibly in love and loved, without having a specific object of affection. I don't know if its my hormones, people sending me happy love vibes, a general feeling of security, or what.

October 10
Ok, they overlapped. Jaime went to her first strip bar tonight.